Vi arbejder hårdt for at du ikke længere skal være bange for at overskride dine virksomhedsfrister.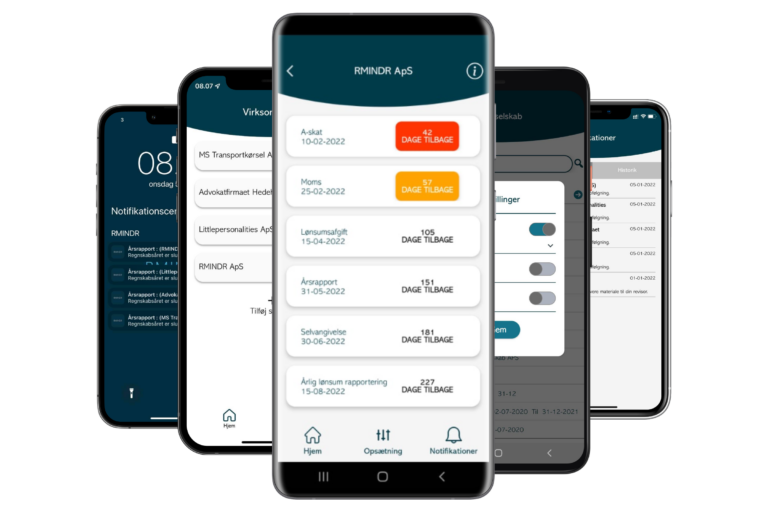 Appen RMINDR er udviklet af to danske iværksættere, som til dagligt er selvstændige erhvervsdrivende inden for den juridiske- og økonomiske sektor.
Ideen kommer af de to ejers personlige erfaring igennem deres arbejde, hvor – ikke nok med at den selvstændige ikke indberetter moms og A-skat til tiden – men at selv fristen for indberetning af årsrapporter overskrides, hvilket medfører til bøder, tvangsopløsning eller i værste tilfælde konkurs.
I 2020 var der ca. 10.000 erhvervsdrivende om måneden der enten indberettede for sent eller slet ikke angav moms og A-skat. Ikke alene udløser det en bøde på 800 kr. pr. manglende angivelse, men det er også strafbart. RMINDR løser problemet ved at huske den selvstændige på sine frister.
Vores vision er at ingen SMV'er skal pålægges en bøde på grund af manglende indberetninger igen.